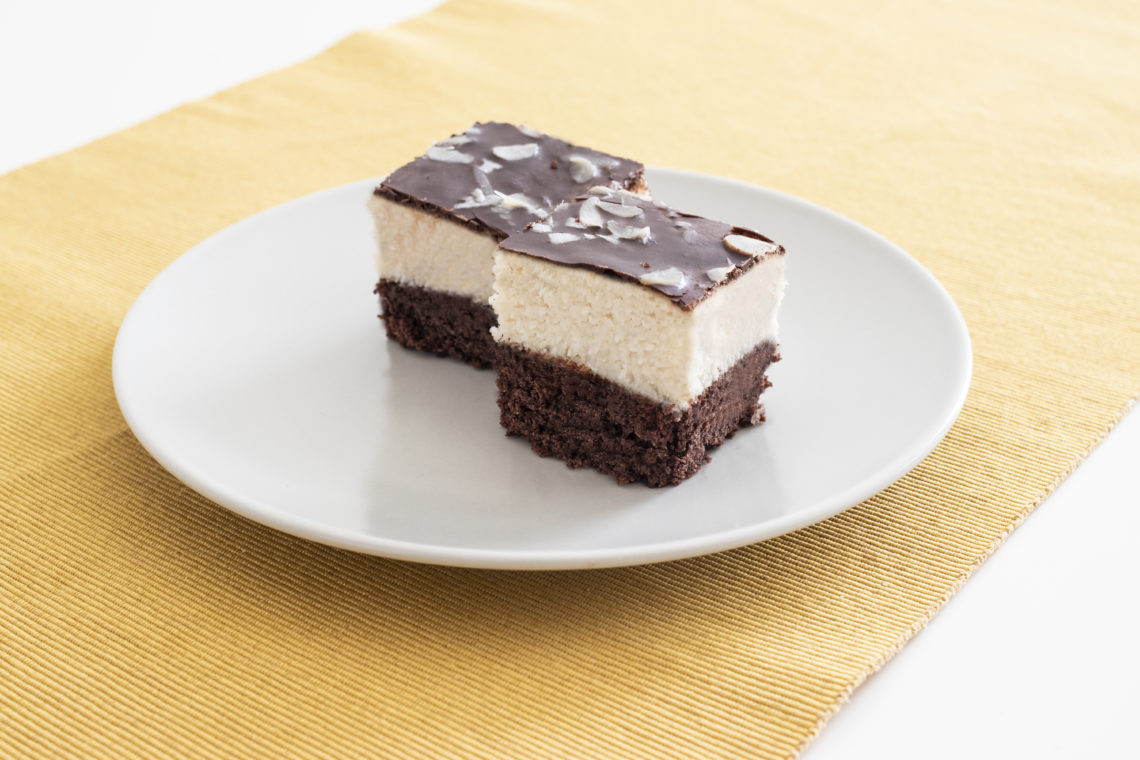 A delicious cake with coconut and chocolate…
Preparation time: 40 minutes
A very simple and easy to make recipe which everyone will enjoy. If you love the coconut as much as I do, then this recipe is a must for you too.  The coconut cream is exactly what you missed so far.
Ingredients for the batter:
200 gr butter
200 gr sugar
3 spoons of milk (vegan or not)
1 spoon of rum flavour
4 eggs
200 gr of flour (gluten free or not)
3 spoons of cocoa powder
7 grams of baking powder
Ingredients for the cream:
500 ml milk (vegan or not)
6 spoons of somolina or rice flour
200 gr sugar
200 gr butter
250 gr coconut flakes
Find below the video which explains how to mix all the ingredients. Enjoy and have fun preparing it!